Description
April 27, 2016, 10am-1pm PST

 Exclusive training by the founder of the
Brain Optimization Institute,
Gian Paolo Girardi, MS, MA 
"Awakening and the Law of Attraction"
Live in Los Angeles, or Watch Online in High Definition Video!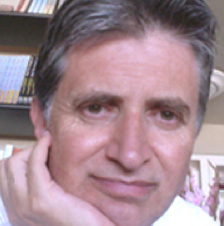 Gian Paolo was born in 1955, to an Italian/Spanish family in Chile. From early childhood he felt a great interest in science and later for the humanities, especially for the Psychology of Consciousness. At age 24, he graduated in engineering from the most prestigious University in Chile.
After marrying Viviana their spiritual interests brought them to the US where Gian completed a Master of Arts in Counseling Psychology and obtained a California State License to practice psychotherapy. He has accumulated extensive clinical experience, gained through more than twenty years of working with clients.
Eventually Gian Paolo renounced his license as a statement of personal independence from the mainstream, with its adherent traps and regulations. He presently devotes his time to education and his vision for BOI. For over thirty years, Gian Paolo has also been deeply involved in studying nutrition and also spiritual teachings of all sorts. His greatest passion is Non-Duality.
Guided Meditations of shifting the attention from mind to Consciousness. This guided meditation goes through three steps. The first one is a guided physical relaxation — physical relaxation is not meditation but it prepares the body for meditation. The second part is a guided mental relaxation — again mental relaxation is not meditation but it prepares the mind for meditation. The third part is meditation itself and it guides you to shift the attention from mind to consciousness or awareness.
For more information please visit http://www.brainoptimization.com